Which telephoto lenses for Canon cameras are worthwhile? What should you look for when buying? Here are my current recommendations!
My recommendations for a Canon telephoto lens
Telephoto lens for Canon crop SLR cameras (Canon EF-S mount)
Canon crop cameras include EOS 1200D, 1300D, 2000D, 4000D, 100D, 200D, 250D, 300D, 350D, 400D, 450D, 500D, 550D, 600D, 650D, 700D, 750D, 760D, 800D, 850D, 10D, 20D, 30D, 40D, 50D, 60D, 70D, 77D, 80D, 90D, 7D and 7D Mark II.
For Canon crop cameras, I recommend the Canon EF-S 55-250mm f/4-5.6 IS STM. It's sharp, has an image stabilizer, and is affordable to boot. It's also really nice and small and light.
You can find even more info about this lens in my detailed Canon EF-S 55-250mm f/4-5.6 IS STM review.
Telephoto lens for Canon full frame SLR cameras (Canon EF mount)
Canon's full-frame cameras include the EOS 6D, 6D Mark II, 5D, 5D Mark II, 5D Mark III, 5D Mark IV, 5DS, 5DS R, 1D, 1D Mark II, 1D Mark II, 1D Mark IV, 1DX, 1DX Mark II, 1D X Mark III and the 1D C.
For a full-frame camera, the choice becomes more difficult. Of course, it always depends on your wallet. If speed is not that important to you, then I recommend the Canon EF 70-200mm f/4L IS USM. It is one of the sharpest zoom lenses on the market. If you want more speed, I recommend the Canon EF 70-200mm f/2.8L IS II USM. Both are high end lenses that also come at a price.
The entry-level lens for wildlife photography is the Canon EF 100-400mm f/4.5-5.6L IS II USM. The zoom range is even slightly larger, so you can capture distant animals.
Of course, all full-frame lenses can also be used on crop SLR cameras.
Telephoto lens for Canon mirrorless crop system cameras (Canon EF-M mount)
Canon's mirrorless crop system cameras include, for example, the EOS M6, M6 Mark II, M3, M5, M50, M200 and M100.
My recommendation here is the Canon EF-M 55-200mm f/4.5-6.3 IS STM. It's pleasantly small and light for a telephoto lens. The STM motor for autofocus works quietly and reliably, so this lens is also good for video. It has an image stabilizer on board so that you can shoot without a tripod even in slightly lower light. One of the top arguments for this lens is also the price. At around €290, it is extremely affordable for a good telephoto lens. It is currently available in silver and black.
Telephoto lens for mirrorless Canon full frame system cameras (Canon RF mount)
Canon's mirrorless full-frame system cameras include the EOS R5, R6, R, Ra and RP.
Currently, the selection here is limited, but high quality. My recommendation among the telephoto lenses for the mirrorless cameras with Canon RF mount is the Canon RF 70-200mm f/2.8 USM L IS. It delivers incredible sharpness even open at f/2.8. From f/4.0, the corners of the image are also at the same high quality level as the center of the image. With a continuous aperture of 2.8, it is very fast for a zoom lens. According to Canon, the built-in image stabilizer catches up to 5 stops. By comparison, the image stabilizers on most lenses allow for about 3 stops longer exposure times without blurring. Extremely fast and accurate autofocus is provided by the USM ultrasonic motor. It is also sealed for protection against dust, splashing water and heat.
For wildlife photography, the Canon RF 100-500mm F4.5-7.1 L IS USM is a good choice. It offers a very wide zoom range, yet the image sharpness is just right. It is relatively lightweight for a lens of this focal length. It's not overly fast, but thanks to 5 stops of image stabilization, that shouldn't be a problem for most shooting situations. A fast USM motor is also used here for focusing. If you want to zoom in closer to your subject for a safari, for example, you'll be well served here. For working in demanding environments, this lens is also sealed.
Tip: Buy a lens hood
As with all lenses, I recommend that you use a lens hood. This will help with flat contrasts in the image and protect your lens to boot. With some of the recommended lenses, the lens hood is already included in the purchase.
No matter which telephoto lens you end up choosing, you'll be diving into a whole new world of photography that opens up many new perspectives!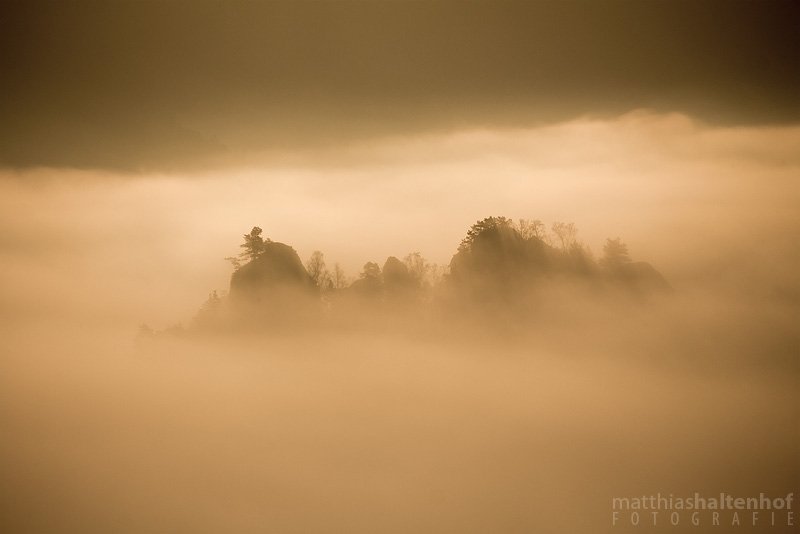 What should you look for when buying a Canon telephoto lens?
In the following paragraphs, I explain what I look for when buying a telephoto lens. The order of the points has no special meaning.
Sharpness – the top criterion
The sharpness of a lens is in many cases the most important point I look at. Many other deficiencies can be solved in post-processing, but sharpness cannot.
Fixed focal length or zoom lens
Basically, fixed focal lengths are often sharper than zoom lenses. This is due to the fact that in a zoom lens, different lenses in the lens have to shift precisely for the zoom function. This is much more difficult for manufacturers to construct than a fixed focal length, where the distance between the internal lenses is fixed.
Fixed focal lengths are also usually faster than zoom lenses. This means that they let more light into the camera. The aperture can be opened wider. For example, there are zoom lenses with an aperture of 2.8, which is already very good. On the other hand, there are fixed focal lengths with an aperture of 2.0, which is still a full aperture better.
Nevertheless, thanks to modern technology, there are of course very good zoom lenses in the telephoto range. From my circle of friends I know that some bird photographers there work almost only with fixed focal lengths. In general, however, I would recommend zoom lenses, because you are simply much more flexible with them.
Chromatic aberration – color shifts
Chromatic aberrations are color shifts within the lens. However, these can be corrected relatively easily in post-processing and are therefore not a decision criterion for me.
Colors and contrast
It is the same with colors and contrast. With more expensive lenses, a good image comes straight out of the camera with pleasing colors and contrast – without post-processing. However, since I almost always shoot RAW, I have to post-process my images anyway. I then adjust the colors and contrast.
Is it worth taking a Canon telephoto lens with image stabilizer?
I would always recommend an image stabilizer for telephoto lenses. You're more likely to blur your image with a telephoto lens than with a wide-angle lens. Especially if you don't always have a tripod with you, an image stabilizer is very useful. With it, you simply ensure your image quality.
Luminosity – what do you need?
As described above, there are of course different light strengths for telephoto lenses. For portrait photographers, it can be decisive whether the lens has a starting aperture of 2.0 or 2.8. So depending on the area of application, you should pay attention to this point. Personally, however, it is more important to me that the lens has an image stabilizer.
Should I choose a Canon lens or are the other manufacturers also good?
This is a question of faith. In my experience, there is more series dispersion with the other manufacturers than with Canon directly. That means you can get a good one or a not so good one there. With Canon, I've rarely been wrong so far.
Applications for telephoto lenses
Telephoto lenses are always in demand when you can't or don't want to get close to your subject. They are mainly used in the following three areas:
In sports photography, you can capture the action from the sidelines with a telephoto lens.
Telephoto is also used especially in wildlife photography. Whether zoo or wildlife, you can't get close to most animals.
The third area is portrait photography. Telephoto lenses are often used here to blur the model's background. This allows you to create a very unique visual language.
Are you looking for recommendations and tests of other Canon lenses? On my page about Canon lenses I have listed all the articles I have written about them.