Which wide-angle lens for Canon cameras is worth buying? What should you look for when buying? Here are my current recommendations!
I've peppered the article with a few images of me using my wide-angle lenses. Most of them were taken with a Canon EOS 700D.
Best wide angle lens for Canon – My recommendations
Here come my current recommendations for Canon wide angle lenses. I've divided the lenses by SLRs and mirrorless system cameras so you can find the right one for a camera. I update this list regularly so you'll always have the best recommendations available.
Wide Angle for Canon Crop SLRs (Canon EF-S mount)
Canon's crop cameras include EOS 1200D, 1300D, 100D, 200D, 300D, 350D, 400D, 450D, 500D, 550D, 600D, 650D, 700D, 750D, 760D, 800D, 850D, 10D, 20D, 30D, 40D, 50D, 60D, 70D, 77D, 80D, 90D, 7D and 7D Mark II.
If you use one of these cameras and are looking for a wide angle for it, I recommend the Canon EF-S 10-22mm USM. It's relatively lightweight and covers the same focal length range as a 16-35 mm lens on full frame. I've been using this lens for more than 10 years and am very happy with it. If you're thinking about going with the Canon EF-S 10-18mm instead, check out my article Canon EF-S 10-18mm vs. Canon EF-S 10-22mm Comparison. The EF-S 10-18mm is cheaper and has an image stabilizer, but in my comparison the 10-22mm performed much better.
Wide angle for Canon full frame SLR cameras (Canon EF mount)
Canon's full frame cameras include the EOS 6D, 6D Mark II, 5D, 5D Mark II, 5D Mark III, 5D Mark IV, 5DS, 5DS R, 1D, 1D Mark II, 1D Mark II, 1D Mark IV, 1DX, 1DX Mark II and the 1D C.
If you're using one of these cameras, I recommend the Canon EF 16-35mm f/4 L IS USM. This lens also comes with an image stabilizer. The sharpness in particular is terrific. For me, it is the first choice for full-frame Canon cameras for landscape and architecture.
If you mostly want to shoot people with the wide-angle and thus light speed is important to you, then the Canon EF 16-35 mm f/2.8L III USM is worth a look. It costs twice as much as the previous one, though.
Wide angle for Canon crop system cameras (Canon EF-M mount)
Canon's mirrorless crop system cameras include the EOS M6, M6 Mark II, M5, M50, M200 and M100.
For the Canon system cameras with EF-M mount, the number of wide-angle lenses is still quite manageable at the moment. But that's not a bad thing, because directly from Canon there is the very good EF-M 11-22mm 1:4-5.6 IS STM. With an aperture of 4-5.6, it is not particularly fast. But that's not a problem with wide-angle lenses, since you won't blur as quickly with it anyway. More importantly, it has an image stabilizer. So you can shoot in lower light without a tripod.
It also has an STM motor, which is fast and quiet. This is especially important if you want to shoot videos with the camera and you don't want to hear the autofocus motor of the lens. Finally, the Canon EF-M 11-22mm is really affordable for a wide angle.
Wide angle for Canon full frame system cameras (Canon RF mount)
Canon's mirrorless full-frame system cameras include the EOS R5, R6, R, Ra and RP.
As a wide-angle lens, I currently recommend the Canon RF 15-35mm F2.8L IS USM. It's not cheap, but it really has everything you could want. The light intensity is a great thing for portrait photographers. It's also great for shooting stars and images of the Milky Way with landscapes in the foreground. Not only is the 15-35 fast, it also comes with an image stabilizer. The combination of both ensures that you can shoot handheld even in really low light. The lens is crowned by the fast and barely audible USM ultrasonic motor.
Tip: Buy a lens hood
For both crop and full frame, I would always buy a lens hood to go with the wide angle lenses. These shutters prevent light from the side from falling on the front lens of the lens, which causes color errors and a weakening of contrast in the image. For the 10-22mm, the appropriate lens hood is the Canon EW-83E. For the Canon EF-M 11-22mm, the Canon EW-60E is the right one. Both of the full-frame wide-angle lenses in my recommendation already come with the lens hoods.
No matter which lens you end up with, wide angle is like an addiction and diving into a new world that is incredibly fun!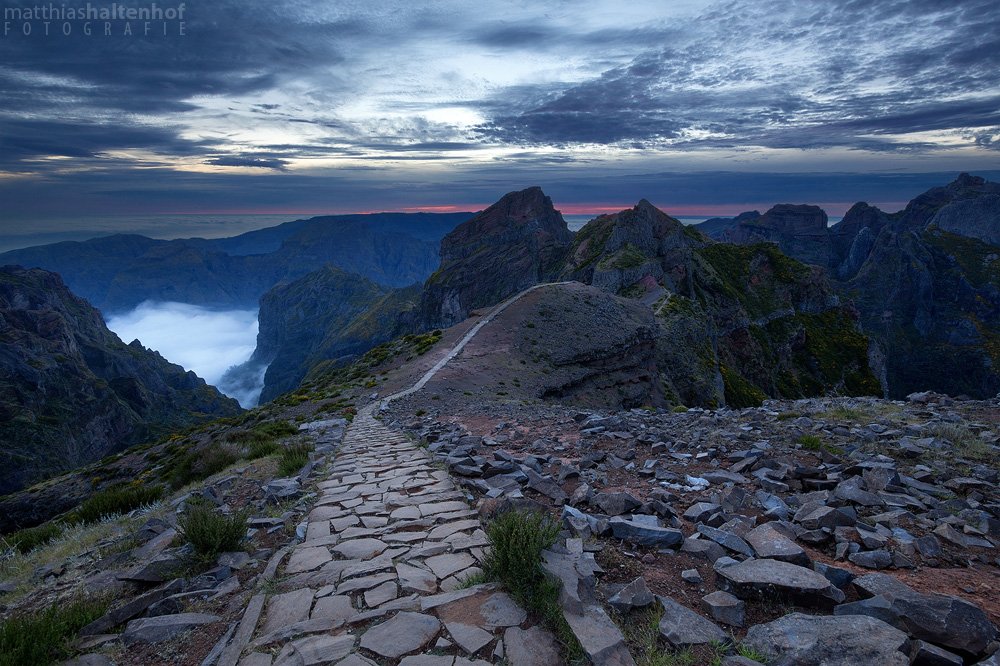 What should you look for when buying a Canon wide angle lens?
In the following paragraphs, I explain what I look for when buying a wide angle lens. The order of the points is arbitrarily chosen.
Sharpness – top criterion
The sharpness of the lens is my first priority. Of course, I can still sharpen my pictures a bit on the computer, but the basic sharpness of the lens is the most important factor for me when buying.
Focal length – zoom lens or fixed focal length?
For me, when it comes to wide angle, a zoom lens has proven to be much more practical than a fixed focal length. I use practically only one wide-angle lens on my landscape photo tours – the Canon 10-22 mm. I'm simply much more flexible with it than if I had to take three fixed focal lengths with me. The difference in image quality between fixed focal length and zoom at wide angles is hardly decisive for me. I consider a lens between 10 and 22 mm on crop or 16 and 35 mm on full frame to be ideal. I'll explain what crop and full-frame are below.
Wide angle and ultra wide angle
There are also differences in focal length once again. I would classify the focal length range 10-22 mm(crop) or 16-35 mm (full frame) as a normal wide-angle lens. But there are even more wide-angle lenses. Sigma, among others, offers ultra-wide-angle lenses in the range of 8-16 mm (crop) and 12-24 mm (full frame).
So is an even wider angle of view worth it? In most cases, filters cannot be attached to ultra-wide lenses because the front lens comes out of the lens curved. However, filters are essential for me in landscape photography. So for me personally, a "normal" wide angle is the better choice.
Distortion – can be removed by software
With pretty much all wide-angle lenses, there is distortion due to the extreme construction of the lenses. This is true for all manufacturers. Fortunately, this is not a big problem, because these distortions can be easily removed by software in post-processing.
Chromatic aberration – color shifts
The same applies to chromatic aberrations. These are color shifts that occur especially in the corners of the image and very often in the colors blue and violet. This problem can also be solved relatively satisfactorily by post-processing.
Colors and contrast
There are slight differences in color representation and contrast between the wide-angle lenses. In practice, however, these differences are so minimal for me that I neglect this point.
Image stabilizer – when you're out and about without a tripod
Much more interesting, on the other hand, is the question of whether the lens comes with an image stabilizer. With Canon, you can tell by the fact that IS appears in the lens description, which stands for Image Stabilizer. Of course, I shoot from a tripod most of the time. Then I even turn off the image stabilizer to prevent blurry images. But when I'm on an architecture photo tour, I'm often without a tripod. Especially when shooting indoors in stairwells, train stations or subway stations, an image stabilizer is then extremely helpful. Canon's image stabilizers catch about 3 stops, with my wide angle I can then handhold up to ⅓ second at 10 mm without shaking or having to use a tripod.
Luminous intensity – interesting for portraits
Since I shoot mostly still subjects, light speed isn't that important to me. How do you recognize the light intensity? A fast lens in the wide-angle range has an aperture of 2.8, 2.0 or even 1.4. A less fast lens has an aperture of 4.0-5.6. For me personally, an image stabilizer is more important than speed. On the other hand, if you're more interested in photographing people with your new Canon wide angle, make sure it's fast.
Size of the filter thread
Filters are used from time to time, especially in landscape photography. Primarily gray graduated filters, polarizing filters and ND filters. Larger filters are more expensive, so the size of the filter thread may be a point of interest for you. Most wide angle lenses have a filter thread diameter of 77mm or 82mm. If you might already own filters, then it's worth paying attention to that.
APS-C and full-frame camera
Depending on which Canon camera you use, you'll have a camera with an APS-C or full-frame sensor. An APS-C sensor is smaller than a full-frame sensor and is also called a crop sensor. What does this mean for you when buying a wide angle lens? You have to choose the right lens for it. At Canon, lenses labeled EF-S are for APS-C sensors, and lenses labeled EF are for full-frame sensors.
Should I choose a Canon lens or are the other manufacturers also good?
In general, most wide-angle lenses for Canon cameras are at a good level. However, my experience is that there can sometimes be significant differences in the series spread among the other manufacturers. To be on the safe side, I would prefer an original Canon lens for the wide-angle range today.