In today's post there are my personal recommendations about the best photography books, coffee table books and magazines.
Selection from more than 50 read photography books
There are many ways to educate yourself in photography. Everybody has his favorite medium, which he likes to use for learning. I have read more than 50 photography books and illustrated books in the last 15 years. I sort out my bookshelf every now and then and sell the books I didn't like that much. However, new books about photography are added regularly.
Today I would like to present you the outstanding books from my collection. They are the books that I would recommend to any photographer, regardless of their photographic subject. Currently there are three books, three coffee table books and two books about image processing. In addition, there is a magazine.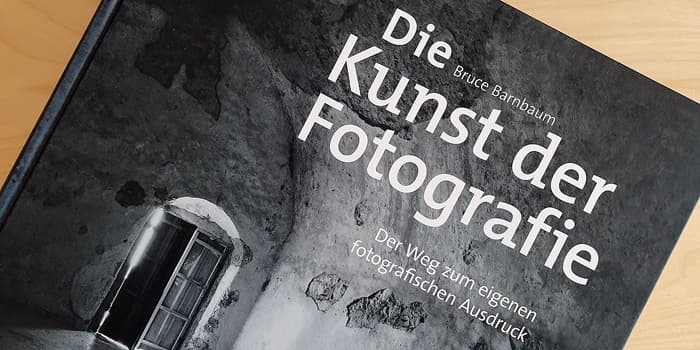 Why I recommend you the printed versions of the photography books
I recommend the printed version of the books. I use a Kindle e-book reader myself, which is great for everyday use and especially when traveling. However, with these photography books, it is important to be able to view the images and pictures in printed form on paper. For example, I first started reading my second recommendation as an e-book on the Kindle and then realized that the printed version would be much better. So I had to buy the book again.
Photography Books
Michael Freeman – The Photographic Gaze
If you can master the technique, then image composition has the potential to take your photography to a whole new level. It's incredibly exciting to be able to direct the viewer specifically through your image. Human perception follows certain rules. Shapes, colors and contrasts guide the behavior of our eyes according to certain patterns.
Michael Freeman's book "The Photographic Gaze" is for me the best book on the subject of image composition. With the help of many pictures he shows the mechanisms of visual perception. In doing so, he deconstructs the images quite deliberately in order to show which picture element has what effect. Regardless of your photographic motives, this book will help you immensely to learn the rules of image composition.
Bruce Barnbaum – The Art of Photography
I didn't read this book until I had already been taking pictures for 10 years. But for me, it came at just the right time. For me, "The Art of Photography" by Bruce Barnbaum is primarily about questioning your own photography. Why do you photograph something? Are you interested in the subject? What do you want to say with the picture? Are you taking the picture for aesthetic reasons or for content?
Especially the first part of the book was very valuable for me. I started to look more into the motivation behind my photography. In the book there are also topics like composition, analog darkroom and the zone system, but in the end I appreciate it mainly for the thoughts behind the photography.
If I could recommend only one photography book, it would probably be this one.
Robert Mertens – The Own Look
The book "The Own Gaze" by Robert Mertens goes in a similar direction. It takes you through the process a bit more and gets you thinking with specific exercises. Mertens encourages you to try new things outside of your comfort zone.
His approach views photography not as pure documentation, but as a form of art. In this form, image editing is also a means of expressing oneself in the finished images. So, in addition to developing one's own handwriting, the book also goes in the direction of artistic photography. I therefore recommend it especially if you feel stuck in your photography and it might just be getting a bit boring.
Photography illustrated books
Of course, there are numerous top-notch photography coffee table books, depending on the photography direction, all of which would be worth a post of their own. However, I will present below three classics among coffee table books that I find particularly inspiring.
The Portfolios of Ansel Adams
What would I be as a landscape photographer without a coffee table book by Ansel Adams? "The Portfolios of Ansel Adams" is – as the name suggests – a collection of his portfolios over a period of 30 years. Not only are the images themselves great. It's also exciting to see how Adams' photography has evolved. He used special techniques, such as stitching multiple exposures together to create an image, even back in the days of the analog darkroom. His devotion to photography and America's national parks remains unmatched today.
Michael Kenna – Images of the Seventh Day.
Michael Kenna is known for his black and white photographs. He often shoots at night or uses long exposures during the day. His photographic subjects include landscape and industrial photography. The coffee table book "Images of the Seventh Day" is a wonderful summary of his work.
He is uncannily familiar with his subjects. For a fascinating look at his photography, check out this video. I admire his work for its clarity and his eye for brightness and contrast. He knows how to make high class images out of the simplest and most abstract subjects.
Henri Cartier-Bresson – Masterpieces
Henri Cartier-Bresson was at home in street photography. He is considered the one who began to merge documentary and artistic photography. There are about 100 images of his in his paperback-sized book "Masterpieces".
I had already sold this book once because its content is not my photographic subject area. A few years later, however, I bought it again because it simply contains many examples of great image composition.
Books on image editing and post-processing (Adobe Photoshop and Lightroom)
Lightroom Classic and CC: The Comprehensive Guide
"Lightroom Classic and CC: The Comprehensive Guide" by István Velsz deals with Lightroom as a way to post-process your own photos. It covers Lightroom Classic and as well as Lightroom CC.
It explains very clearly all the tools, both management and image development. Also advanced functions such as batch processing, back and external plugins are addressed. It doesn't matter if you're into landscape, portrait or architectural photography.
I especially like the fact that Velsz also addresses the presentation of your own images as a photo book, slideshow or web gallery.
Adobe Photoshop: The Comprehensive Guide
Adobe Photoshop is a very comprehensive program, which is made for several user groups. Among others, graphic designers, illustrators and photographers work with it. Each of these user groups needs only a part of the functions. That's why it's not so easy to get started with Photoshop, because the range of functions will overload you at first.
"Adobe Photoshop: The Comprehensive Guide" by Sibylle Mühlke and Monika Gause is very comprehensive and highlights all the individual parts. So you get a very good insight. My recommendation is that you look at exactly the topics in the book that you need for your photography. It contains a lot of illustrated instructions so you can easily follow each step.
Bonus: Photography Magazines
I'm a bit at war with photography magazines. This is mainly due to the fact that many German magazines only deal with technology. However, that only makes up a small part of photography.
I currently subscribe to only one photography magazine: Lenswork. It is primarily about black and white photography. The main content of the issues are current projects of different photographers. In the preface to each project, the photographer explains the background to it.
However, the contributions of the editor Brooks Jensen are at least as valuable. Jensen already published the article 21 Ways to Improve Your Photography in 2004. His contributions in Lenswork are on a similar level. So each issue is always an inspiration to me from the images as well as the text.
What photography books and coffee table books have been particularly valuable to you? What magazines are you currently reading? Write me in the comments!