If you are expecting an objective Canon EF-S 10-22mm F/3.5-4.5 USM test with MTF curves and focus test, I am sorry to disappoint you. I have been using this lens since 2008 and describe my subjective impressions here.
How I came to the Canon EF-S 10-22mm F/3.5-4.5 USM
When I started photography, I had a Canon EOS 300D and an EF-S 18-55mm. I tried a lot of things at that time. I had a compact camera before, but it wasn't really serious photography yet. In May 2005, I had saved up enough money to finally buy an SLR camera. With it I dived into the dazzling world of photography.
At that time I tried all kinds of photographic directions. I photographed flowers, I went to the skate park and shot with the skaters, I photographed cars, I photographed models in the studio. I wanted to find out for myself which photographic direction suits me the most. After a few months, it crystallized that landscape and architecture interested me the most.
These two genres are predestined for wide-angle. Half a year later, a friend pointed me to a program that allowed me to statistically evaluate my images from a technical point of view. When evaluating my pictures, I noticed that I had shot about 85% of them with 18mm.
Because I was still a student at the time and my financial situation was not rosy, I came up with an adventurous idea. A "real" wide angle would have cost 450 Euro. I bought a Peleng 8mm fisheye, which I rectified with software on the computer, so that the final pictures were no longer fisheye, but just maximum wide-angle. The problem was that the quality suffered massively with the equalization. But much more serious was the fact that I never knew exactly what the image would look like after equalization. This made image composition impossible. Half a year later I realized that it was possibly a snapshot idea and I sold the fisheye again.
After a few more months of saving, I was able to buy the Sigma 10-20mm. I shot almost exclusively wide-angle from that point on. In 2008 I replaced my 300D with a 450D and in the same breath replaced the Sigma wide angle with the Canon EF-S 10-22mm F/3.5-4.5. Basically I was quite happy with the Sigma. But the incentive was this. I wanted to be able to do infrared photography with my wide-angle lens as well. But there was only one lens on the market that didn't have a hotspot (bright spot in the center of the image) in infrared – the Canon EF-S 10-22mm.
Looking beyond: Other wide-angle lenses for Canon APS-C
What other wide angle lenses are available for Canon APS-C?
Sigma 10-20mm F/4.0-5.6
Sigma 10-20mm F/3.5
Tokina 12-28mm F4 DX
Tamron Canon EF APS-C 10-24mm
In my selection of a suitable wide-angle lens, I read a lot in forums and in reviews. All in all, almost all wide-angle lenses for Canon crop cameras are on a good level. Update: In the meantime, I have written another article on this topic, covering not only crop(APS-C) but also full-frame lenses: My current recommendations for a Canon wide-angle lens.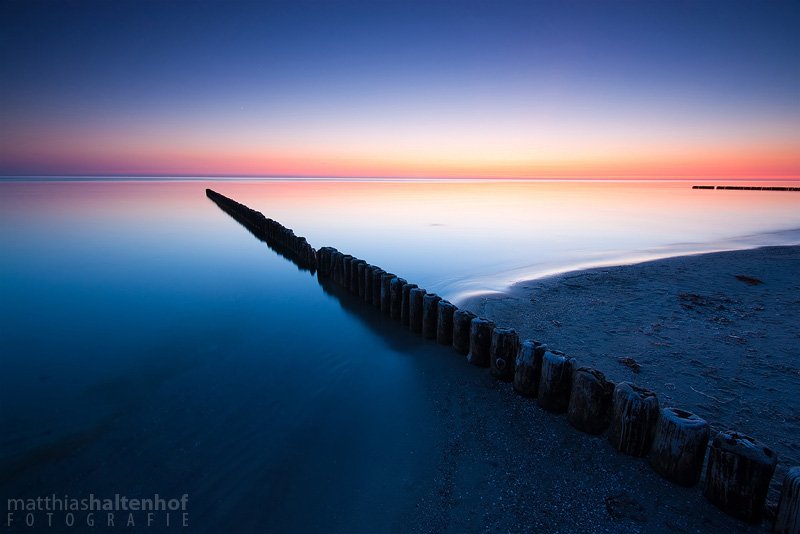 My subjective Canon EF-S 10-22mm F/3.5-4.5 USM review
I've been using the Canon EF-S 10-22mm F/3.5-4.5 USM now since 2008, and I've gone on countless photo trips with it and taken about 30,000 pictures with it. It is undisputedly my favorite lens. I use it for about 90% of my pictures. It is relatively light, unlike the other wide angle lenses. This is especially noticeable on photo tours where you are on foot for a longer period of time. I am still thrilled with the sharpness of this lens today. Even open the sharpness is good, stopped down to 5.6 I am more than satisfied with it. In practice, I usually use the Canon wide-angle lens at f/8 to achieve enough depth of field.
The zoom range is manageable, measured on full frame it is equivalent to 16-35mm. This range is very sufficient for my photography. I now do landscape tours practically only with this lens. In the past, I still carried an 18-55mm standard zoom and a 50mm fixed focal length. After almost all tours, it became clear that 95% of my best pictures of the respective tour were taken with the Canon EF-S 10-22mm F/3.5-4.5 USM.
The lens distorts slightly depending on the focal length and has some chromatic aberrations. However, both can be easily corrected via software(Adobe Camera RAW or Adobe Photoshop).
I find the 10-22mm to be quite robust beyond that. It hasn't had to endure a drop in the last 8 years, but it has taken the odd scrape. Nevertheless, the sharpness still sits like on the first day. The zoom and focus ring also work flawlessly despite intensive use.
Do I need a lens hood for the Canon EF-S 10-22mm F/3.5-4.5 USM?
The lens is not insanely prone to flare. However, I for one want to get the maximum image quality out of my photos, so I recommend using the Canon EW-83E lens hood.
Which filters do I use on the Canon EF-S 10-22mm?
The 10-22mm has a 77mm diameter filter thread. In my photo backpack are these filters:
B&W KSM MRC polarizing filter
Hoya ND8
Hoya ND400
Hoya R72
B&W ND106
B&W ND110
Cokin P120
Cokin P121
Cokin P121S
I use the Cokin P system with the wide angle filter holder on the Canon EF-S 10-22mm. This wide angle holder has only one filter slot and does not vignette from 11mm.
Example images
Many pictures in my gallery were taken with the Canon EF-S 10-22mm F/3.5-4.5 USM. A selection of them:
If you want to read more
If you are interested in more technical details or if you want to see a comparison with other wide-angle lenses, I can recommend the tests at DXOMark, KenRockwell, The Digital Picture or Photozone.
There are also more guides and tests from me at https://www.matthiashaltenhof.de/fotoausruestung/objektive/.
Alternatives – The Canon EF-S 10-18mm?
In the meantime I could test both lenses against each other. You can find the comparison in my article Canon EF-S 10-18mm vs. Canon EF-S 10-22mm. My conclusion: I clearly prefer the 10-22mm.
Conclusion of my Canon EF-S 10-22mm F/3.5-4.5 USM review
I recommend the Canon EF-S 10-22mm USM without reservation. It's sharp, lightweight, and great for infrared photography.
Looking for recommendations and reviews on other Canon lenses? On my page about Canon lenses I have listed all the articles I have written about them.